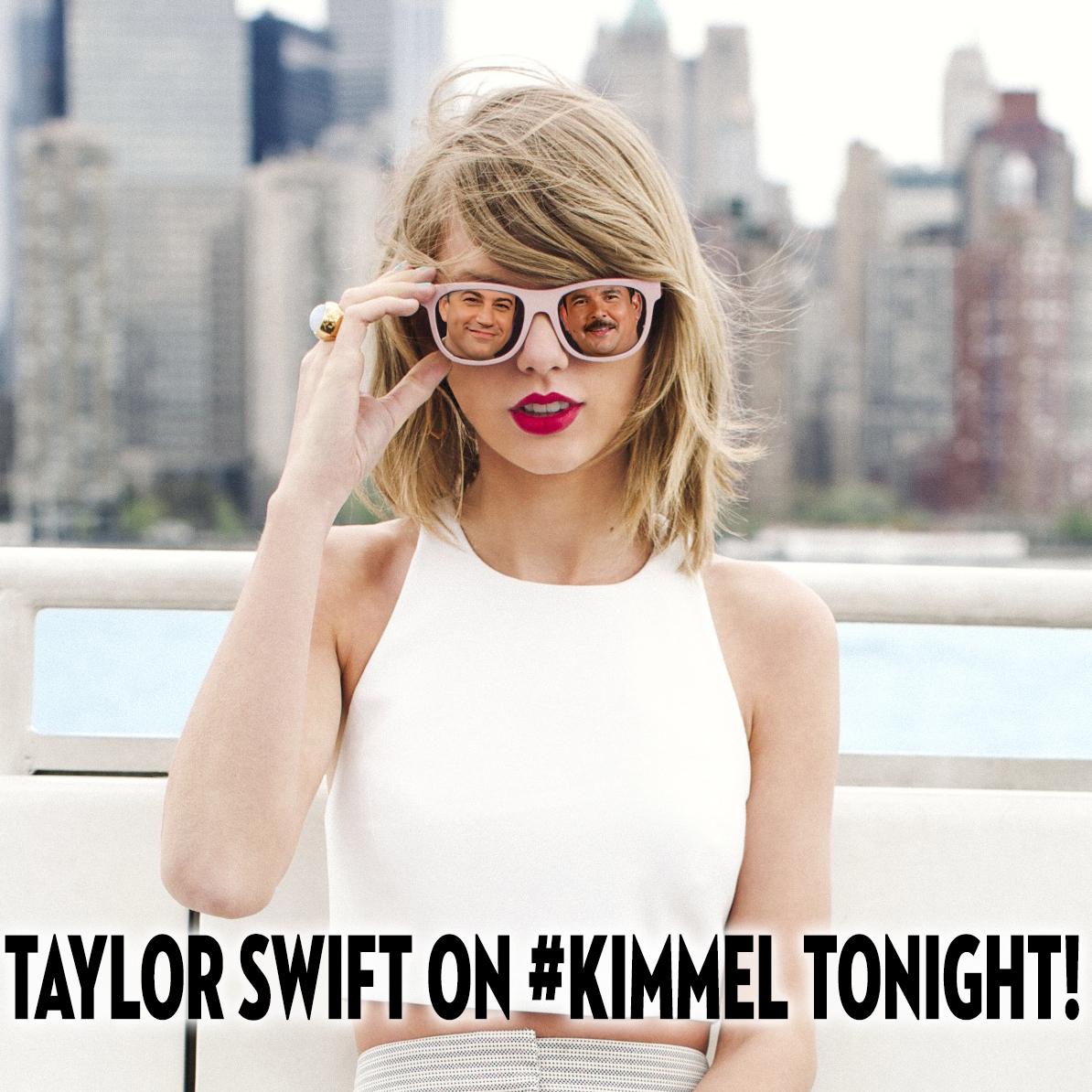 Taylor Swift shut down Hollywood Boulevard on Thursday for performances of "Shake It Off" and "Out of the Woods" on Jimmy Kimmel Live.
The "Welcome to New York" singer also sat down with Kimmel, and reacted to the super-positive reviews her all-pop project is already receiving.
"I'm more confident about this album than I've been about any of the other ones that I've put out, which is a really nice feeling," she said. "But it's almost like you're releasing this thing into the world that you've spent two years with, and it's been just mine for two years and now it's everybody else's."
In another clip, Taylor explained the lyrics to the 1989 bonus track, which was inspired by two of famous friends' relationship.
"I wrote it with my friend Jack Antonoff who is dating my friend [Lena Dunham]," she explained. "And Jack sent me a track to this song, it was just an instrumental track he was working on, and immediately I knew what the song needed to be. I wrote it as kind of a commentary on what their relationship has been like, and so it's actually me looking in and going: this happened, then that happened, then that happened, and that's how you knew you're in love."
She also laughed at the accidental release of track No.3, which was seven seconds static noise, that peaked at No. 1 in Canada, joking, "I was like, 'What is going on?' I've been really over thinking this entire thing. I've been really trying to hard, clearly."
Taylor Performs "Shake it Off"
First-ever live performance of "Out of the Woods"
Taylor on 1989 Album
Taylor on Her Lyrics